En fran&ccedilais


Welcome to the Western Canada Aviation Museum site on Bush Flying!
While you are flying through, you will learn how important bush flying is to surviving in the North as well as to the development of Northern Canada. In the Model Types section you will see many examples of bush planes, both old and new, outfitted with floats, skis and wheels. Also, in the same section, you will have the option to access images by different categories. If you are looking for a specific type of aircraft, you can use the Model List. The Artifacts section will reveal what the pilots transported as cargo, what they wore and what they used for repairs and survival. In the Restoration section, there are cool shots of crashes and recovery sites along with the actual process of retrieval and restoration of the aircraft at W.C.A.M..

Enjoy your Flight!
Click to continue


This digital collection was produced by Tricon Interactive under contract to Industry Canada.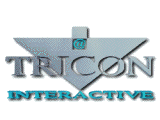 To view the SchoolNet Digital Collection, click on the ShoolNet logo (left).






To ensure proper alignment, resize your window so the miniature planes image, above, fits across the window. Also, make sure the header graphic, on the top of the following pages , fits across the window.