Home > The Storytellers > Métis Storytellers > Lyle Donald
Our Storytellers: First Nations Storytellers | Métis Storytellers | Inuit Storytellers
Lyle Donald's Biography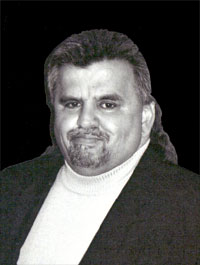 Lyle Donald is Coordinator at the Edmonton Métis Cultural Dance Society located in Edmonton, Alberta.
A respected citizen in the Métis community, Lyle was kind enough to let us interview him.
Lyle shares with us the struggles that Métis people have had to deal with in the past and the issues they are still dealing with today. He also defines the major Métis symbols that are associated with the Métis culture.
Lyle's Stories
The following stories are by Lyle Donald.