| | |
| --- | --- |
| | |
| | |
| | |
| | |
| | |
| | |

Home > The Storytellers > Inuit Storytellers > Tanya Lukin
Our Storytellers: First Nations Storytellers | Métis Storytellers | Inuit Storytellers
Tanya Lukin's Biography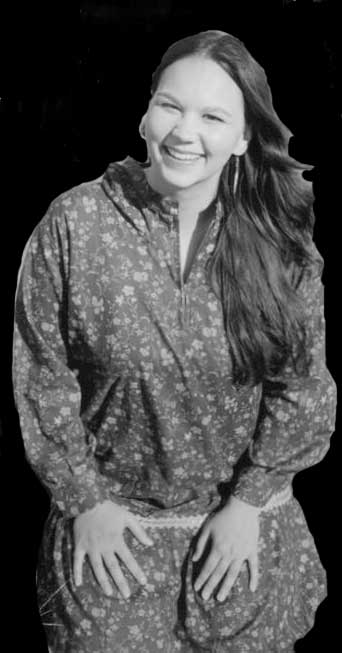 Tanya's home is a small, isolated fishing community, named the Native Village of Port Lions, located on Kodiak Island, Alaska. She is a proud member of the Alutiiq Nation. Her family, the Lukins, Sheratines and Knagins, are originally from the Native Village of Afognak, which was destroyed in the 1964 earthquake and subsequent tsunamis (a tidal wave caused by earthquakes underwater).

Tanya tells traditional and contemporary Alutiiq stories in the form of modern dance, song, theatre, and poetry, and has practiced her craft for twelve years. She is an honors graduate of Stanford University in California (B.A., 1998), a graduate of the Indigenous Theatre School in Toronto, the Aboriginal Dance Training Program and the Aboriginal Dance Performance Program at The Banff Centre for the Arts (2001-2002).

Tanya believes in the power of indigenous stories: to honor our past, to root our people culturally, and to ignite our imaginations towards a more peaceful and exhilarating tomorrow. Tanya's favorite stories to tell her daughter are traditional Alutiiq stories from Afognak Island, Alaska.
Tanya's Stories
The following stories are by Tanya Lukin.